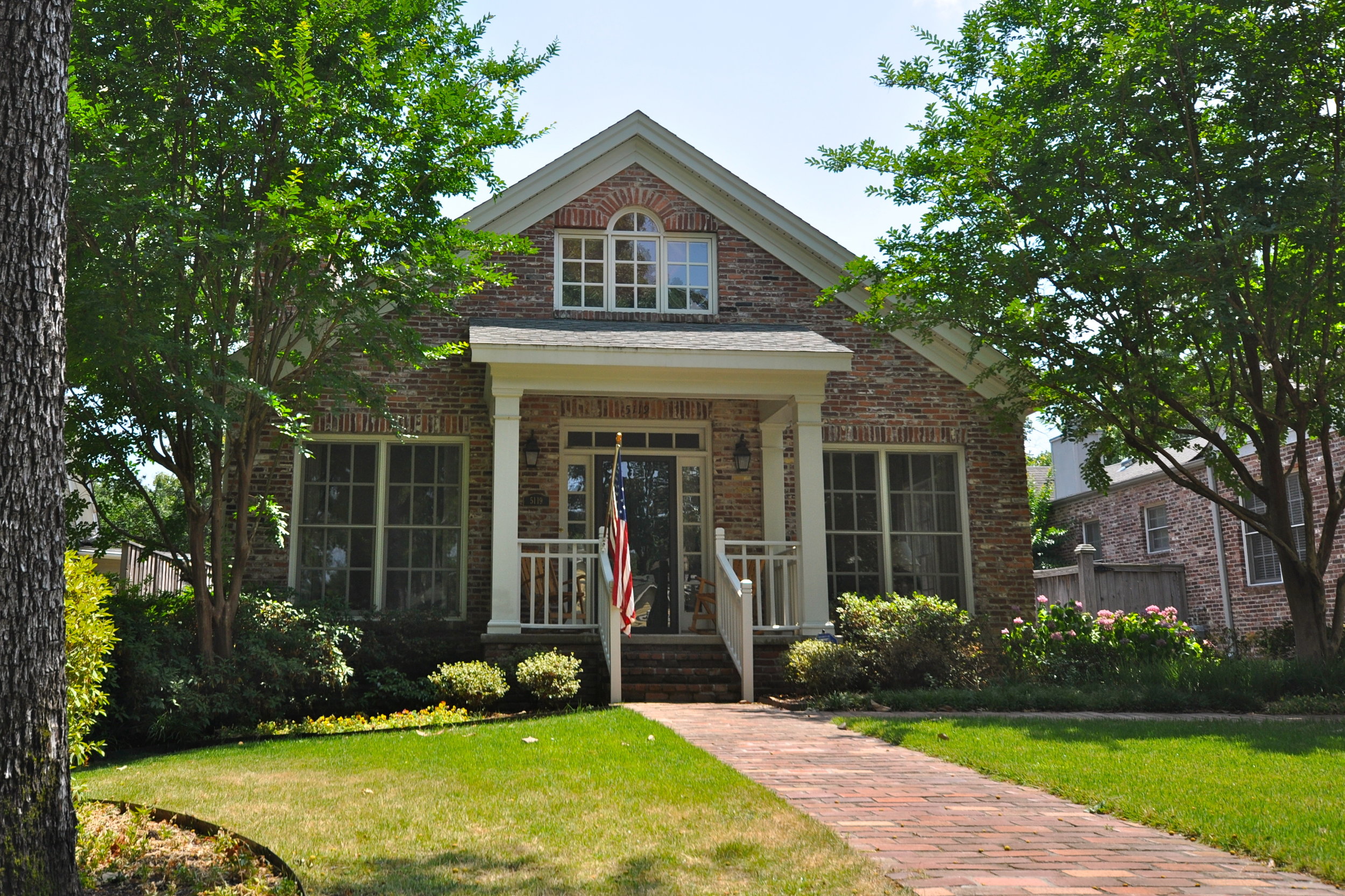 New House Design
A new single story residence of less than 2000 square feet designed for a client needing handicapped accessibility.

Care was taken to create a house that would fit comfortably into a block of existing older brick cottages.

Interior and exterior spaces were designed to take full advantage of daylight and maximize living spaces within a small building footprint.